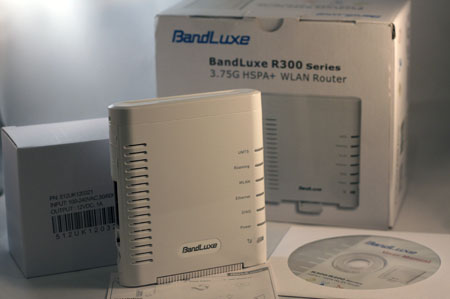 Do you remember when I was looking for the BandLuxe router? well a couple of days ago I got a phone call from Hameed telling me that it is available in Hawalli for KD51. I wanted and needed one. So I went ahead and bought it.
Since this is my second 21.6 Mb/s router after the Dovado 3GN router, I'm going to go through the same review process, which will be based on:
Shape
What's inside the box
Installation
Speed
Compatibility
Price
Drawbacks
Conclusion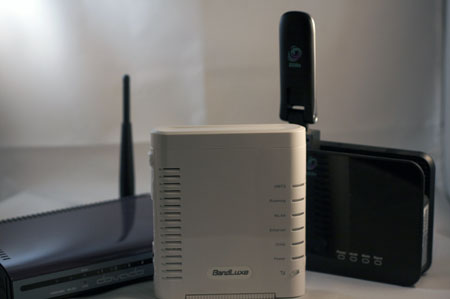 Shape
I'm going to compare it to the Dovado 3GN coz I thought that one was relatively very small, but not anymore. The Bandluxe R300 is even smaller. Dimensions of 103.2 x 116 x 24 mm. Weight 170g.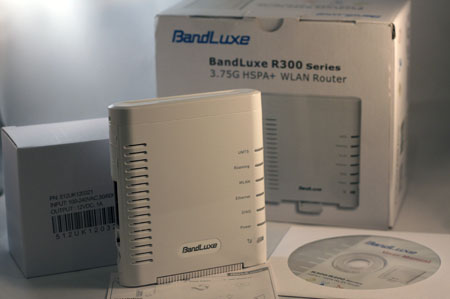 What's inside the box
The Router
Manual
Installation CD
Installation & Compatibility
The installation process was a absolutely easy, no updating for the firmwall to get the advantage of the highest speed like the Dovado 3GN, just plug your sim card & set your APN to hspps and thats it! its really fast and easy, and also you can do the installation with Mac unlike the other routers i came across.
Speed
This is awesome you will get almost the same speed that you used to get with the USB. I get great speeds, But when the weather isn't clear, I get around 350-400 kbps.
Price
Its KD51 which I think is a reasonable since its unlocked (huge plus). So you can use Zain, Wataniya and VIVA sim cards. your call!
Drawbacks
i don't think their is a drawback for this router at the moment.
Conclusion
I don't have anything bad to say about it. I recommend it.
This entry was posted on Monday, May 10th, 2010 at 11:42 pm