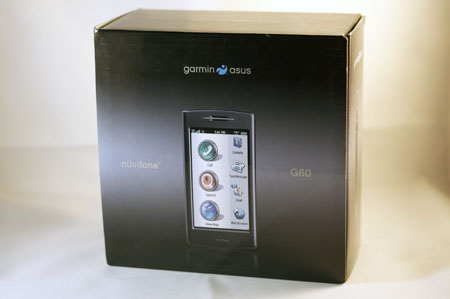 For years me and my family were sharing a single Garmin GPS, for almost 4 years now, So I came to a point that I needed to buy my own GPS with my own POI. I did some research on the net and found that Garmin nuvi's series are the top in the market when it came to the price, ease of use and battery life. Moreover I was looking for a GPS that got US, Europe & ME maps, all these maps in a single GPS.
I Found the nuvi 275 in Amazon.com which got US & Europe maps on it for and was for KD 55 excluding Aramex shipping and Kuwait customs. Then I had a look at Garmin Kuwait. Went there and found the Nuvifone but I know that was so expensive for a GPS with phone features (KD189), so I told the guy there that I'm not going to pay that much, since it cost more than it should.. but guess what? Turns out they have a discount and were selling it for KD99 with ME maps preloaded in it.
I bought it. And since I got the sim cards to most of the countries that i've been to, I'l be able to use the GPS and the phone in a single device, so basically I'm looking to receive emails, calls and using Whatsapp with no gliches.
I'm going to break my review into:
Specifications
Whats in the box
Dimensions
Good
Bad
Conclusion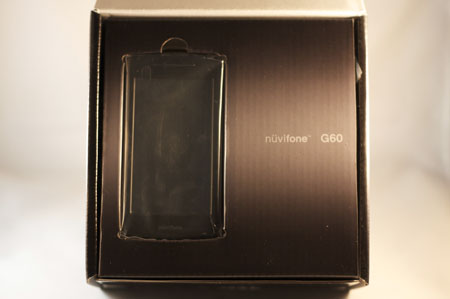 Specifications
Frequencies: GSM/GPRS/Edge 850/900/1800/1900; 3G UMTS/HSDPA 850/1900/2100
Display resolution: 272 x 480 WQVGA
Weight: 4.8 oz. (battery included)
Contacts: 5,000 max.
Camera/photos: 3 MP camera with auto-focus and geotagging
Memory: 4 GB on-board storage
Expandable memory: microSD card, HC capable, expandable up to 16 GB
Music player: MP3 playback
Headphone jack: 2.5 mm
Battery: 1200 mAh removable/rechargeable lithium cell
Standby time: Up to 250 hours
Talk time: Up to 4 hours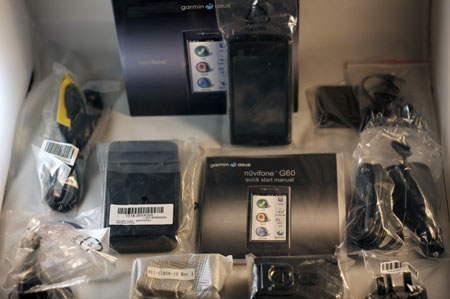 Whats in the box
nuvifone G60
Vehicle suction mount with cradle
Lithium-ion battery
Wall charger
USB cable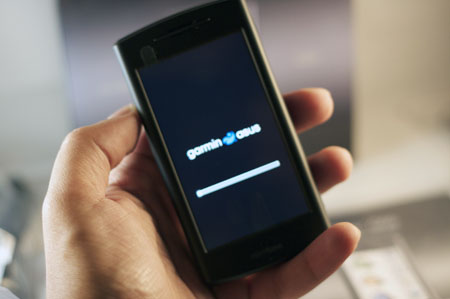 Dimensions
4.4 x 2.3 x 0.57 in. and 138.1g Which I think its very handy.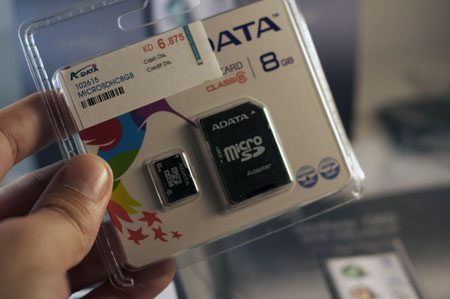 The Good
Its a GPS with a phone not a phone with GPS feature, So you know that Garmin is putting their power in the GPS part which makes it a solid and stable GPS. That's what I was looking for basically.
removable/rechargeable lithium cell (since all the time your GPS will be plugged with the car charger the battery cells will be damaged with time.)
Expandable memory: microSD card, HC capable, expandable up to 16 GB ( I'm storing a 3GB North America map and the European map which is 2.5 GB in a 8 GB microSD card and there is still a 2.5 GB of free space.
Its equiped with 3 MP camera with a card reader.
The Bad
The phone part is so basic ( I mean by basic that its not supporting mms and some of the basic features)
No Arabic support neither for the Phone nor GPS. It's not bothering me at all but I'm putting it in just for your information.
Conclusion
I think it's worth the KD99. It's a good GPS with an added phone feature, and although the phone isn't that much, that won't bother much when you consider the GPS features alone deserve more than what it's selling for.
This entry was posted on Wednesday, May 19th, 2010 at 12:00 am