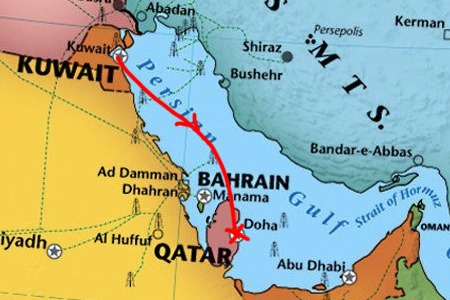 I'll be leaving today to Qatar! I don't know why Qatar, especially in this hot weather, but I've been wanting to go there ever since Intlxpatr started posting about it.. and since I don't get to have a real vacation this summer, Qatar sounded real good to me and my friends.
I know nothing about the country, I'll be collecting information from here and there. My friend intlxpatr gave me some valuable info about places to go and see, and I had them saved on my mobile. If you know any good places to visit in Qatar PLEASE do tell! I'm gonna need everything you know about the country. I'm going to be there for the weekend only and ofcourse will be posting about it when I get back.
I'm Not Going!
Bad luck at it's best! I was informed just 3 hours before the take off that I had some work related stuff to do, and I have to work on it during the weekend coz the deadline is on Sunday at 8 am.. Woohoo! 👿 I just hate it when I prepare myself for something and have it taken away from me just like that!
P.S. The nice friends of mine are now boarding the plane. How nice the situation that I'm in is, huh?
P.P.S. The plane got delayed, then almost took off without them.
This entry was posted on Thursday, June 10th, 2010 at 8:43 am