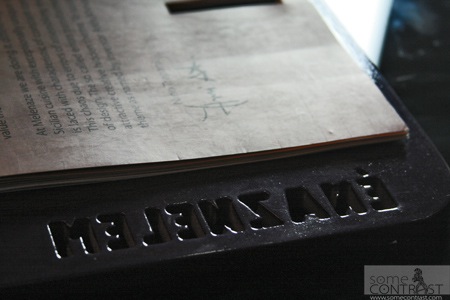 Melenzane means eggplants in italian, and is also the name of the new italian restaurants that has recently opened in Kuwait in Albidaa area. I was told that one of owners cooked, and he cooks regularly at the Melanzane. Always a nice sign to have an restaurant owner who cooks at his place.
We went there today at 5pm for lunch. The interiors have an under-construction/industrial feel, with most of the furniture turned upside down (tables on the ceiling, drawers that open upside-down) basically, it had cool interiors. Also the place is tiny and cozy which made us feel like we're in for a treat.
I had high hopes for the food because the restaurant gave that kind of an impression.. However, when it was time to dig in, the food turned out shockingly bland.
We had the following
This was a complimentary bread basket.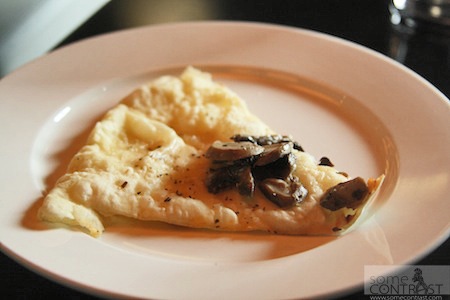 Canned mushrooms used in the bread basket. Or atleast it looked and tasted like canned mushrooms.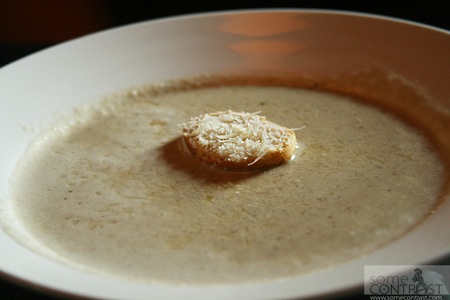 Mushroom soup. The soup tasted like a cream soup with a little hint of mushroom. I know a lot of people would like a cream soup but we thought the mushroom's weak presence at a mushroom soup was weird.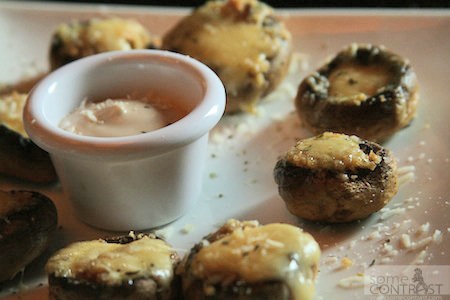 Stuffed mushrooms. They're cheese and bread crumbs stuff mushrooms with something sweet in them too. It was very well presented but lacked in taste. Too bland.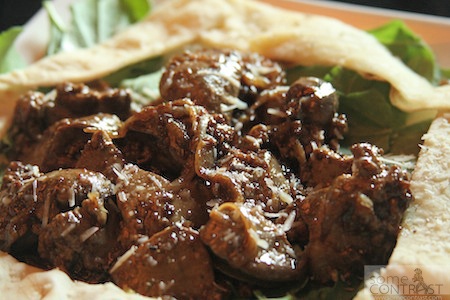 Chicken livers on a bed of Rocca. I thought this one was ok. Just that. Ok.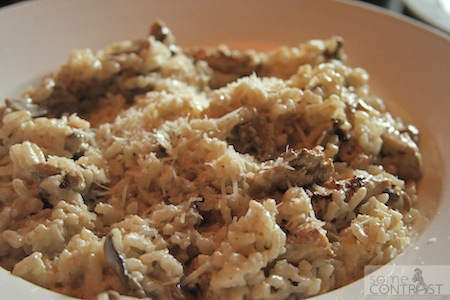 The Risotto. A machine would've whipped a better tasting risotto. It tasted so bland that when we were done with it, it looked almost untouched. Very bland and uninspired.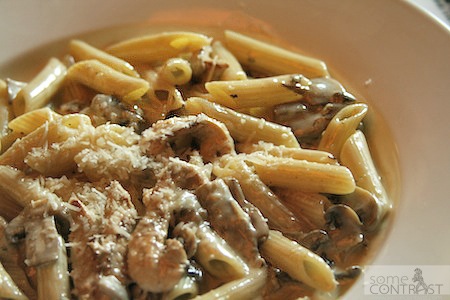 We were losing hope by the time we took our first bite at this penne pasta dish. Surprisingly this one turned out good. I personally thought it was very good with ll the pasta being al dente and the rosemary.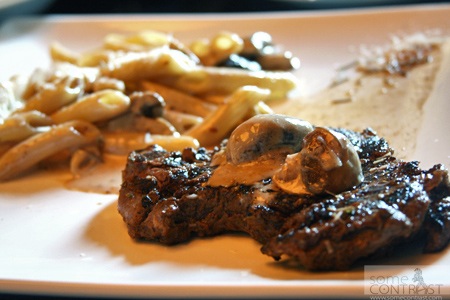 My main dish wasn't all that. The pasta on the side was as good as the one I mentioned above, but the steak was salty, and chewy.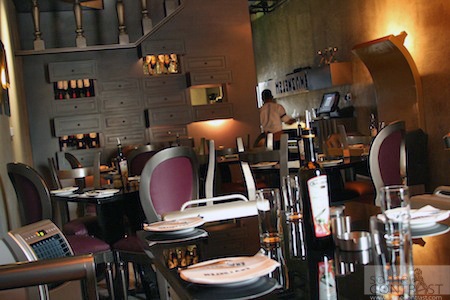 The place look very good. The food looks beautiful, and we can feel the amount of energy and passion that was put into making all of this, but unfortunately the food itself wasn't as good as it looked. I don't know but I have a feeling that the current chef messed up big time and the dishes were supposed to taste much better.
When we were done we asked about the Kuwaiti chef, but were told that he's not there, and that he usually cook at dinner times. We will pay another visit sometime soon and try to taste the Kuwaitis cooking, as I like to believe that today's food wasn't an indicator of the restauranteur's ability.
Melenzane is located in Al Bidaa in AlArjan strip. Phone # 97299288.
This entry was posted on Sunday, June 20th, 2010 at 12:00 am