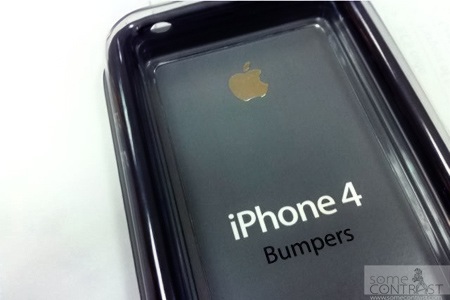 Let me first begin with: Yes, there is a problem with the reception. coz thats what everybody asks whenever they see the iPhone with me. But it's not a big problem, calls don't get dropped everytime I use it, actually I had a call drop only once, so far.
Anyway, Hamad ordered 2 iPhone Bumper cases for him and me and we just got them yesterday. The case works perfectly.
Pros:
1- solves the reception problem 100%.
2- doesn't bulk up the phone, actually it is unnoticeable.
3- every button is accessible.
Cons:
Covers the silver line around the iPhone.
All in all I'd say go for Bumper coz it does what it is made for very nicely.
Thanks Hamad
This entry was posted on Monday, July 19th, 2010 at 11:44 am