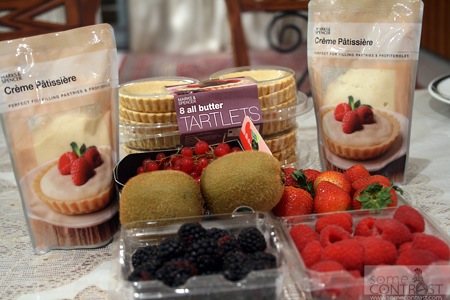 We were at Marks & Spencers at 360 when we saw the tarlets cups and the ready made creme filling mix. It was a wednesday, the day before chalet day, and on that day everything looks appetizing and sounds like a good idea for the weekend. So we bought 2 packets of each, and my friend went to dean and deluca on thursday and got the fresh fruits from there. It was so simple and surprisingly.. Super delicious!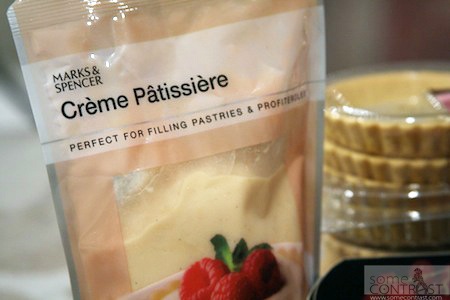 The filling, tastes really good if you're, like us, lack the skills to have it made from scratch (You can always lie about it 😛 )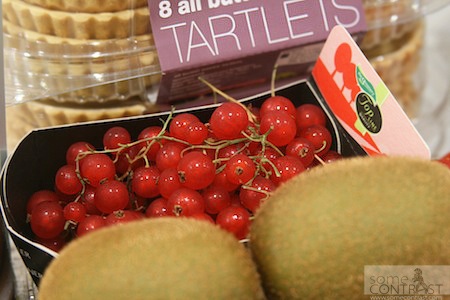 The fresh color fruits were tastey and made a huge difference.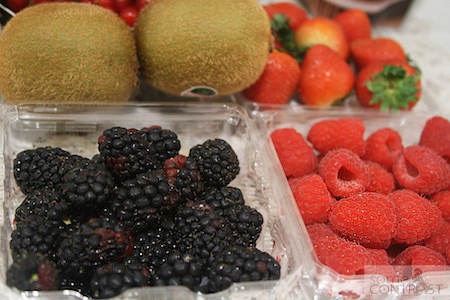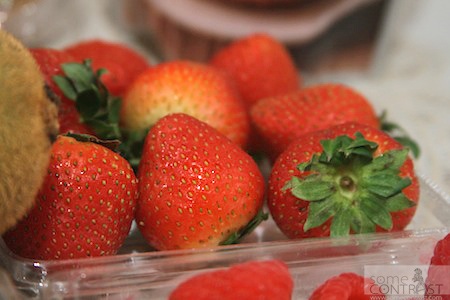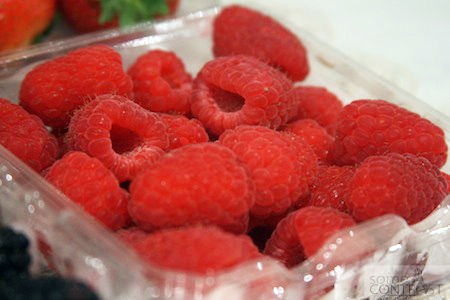 I know Mom would love all the red fruits and would choose the tart with the most red on it.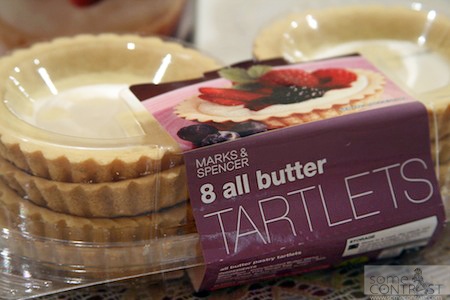 The tarlets are available at Marks & Spencer, but I forgot how much they cost. I remember they were very affordable. Those tartlets were very very delicious, extremely buttery and crunchy. They also tasted very fresh.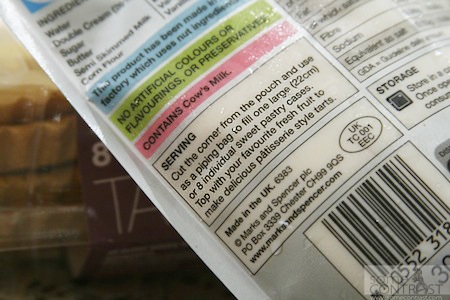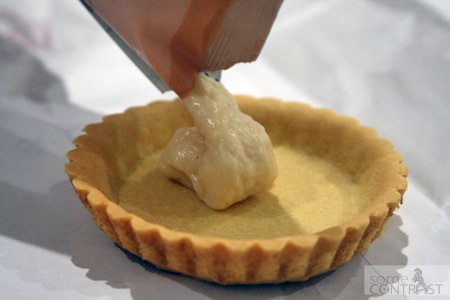 Very simple process. Cut open the tip of the filling bag and start creating your little tartlets. It was very simple and we enjoyed getting creative with the fruits.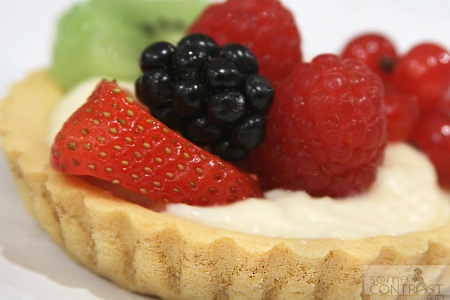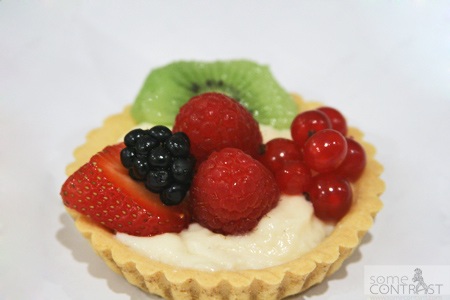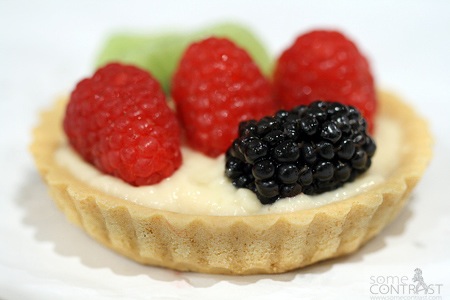 The Blackberries were awesome!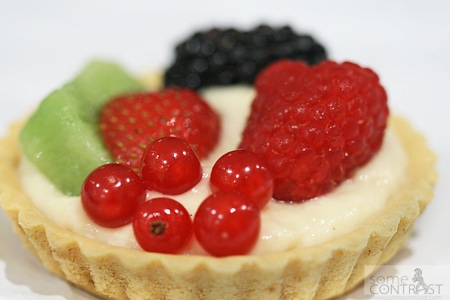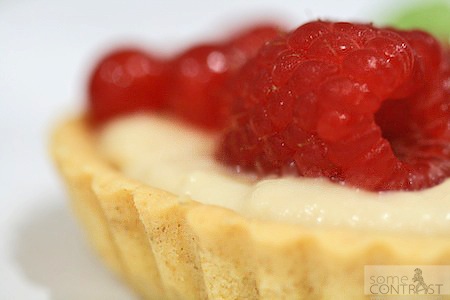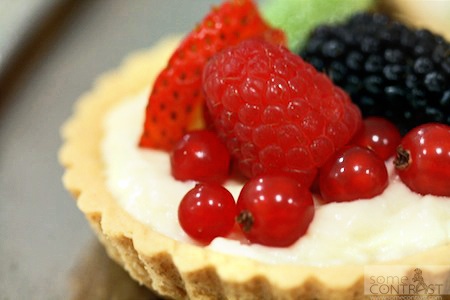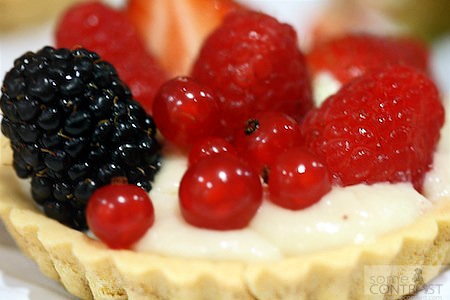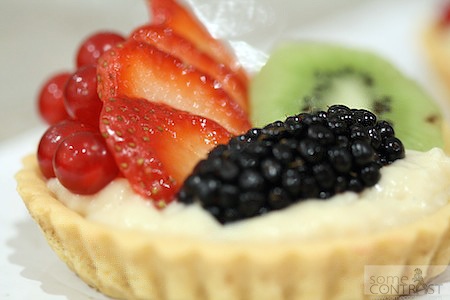 My friend and I went nuts with the decorations, we enjoyed it a lot. But I'm most proud about this one above 😛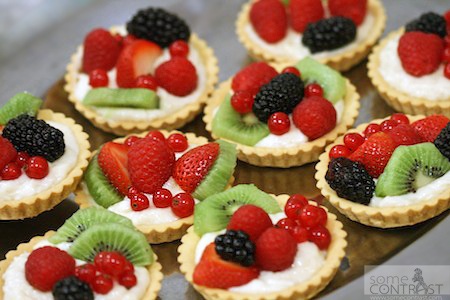 Our friends loved em and the 16 tarlets were all gone immedietely. You have to try it out. You'll love doing them and you'll definitely enjoy having them after a meal (or in our case, right before dinner).
Thanks loco
This entry was posted on Tuesday, July 20th, 2010 at 9:23 am