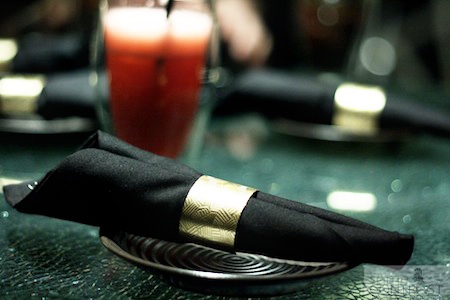 Lots of restaurants open in Kuwait by the day, some succeed and some fail, but every once in awhile a new restaurant emerge and manage to reset the standards. B+F Open Flame Kitchen is one of those spectacular restaurants. The ambience, the food, the service, the location.. are all top notch. Another great achievement by Slider Station & Burger Boutique's owners. I think this one's going to be huge!
I was invited to the soft opening along with my friends last week, we went there on time and got seated. First impression was 'this looks great', the grill in the middle of the place along with the grand pizza oven, also in the middle, were just awesome.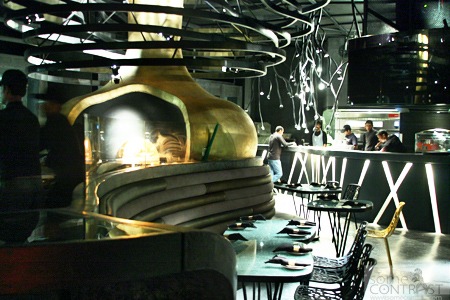 The restaurant is modern and cool. The seating areas are scattered all around the grill & and the big oven.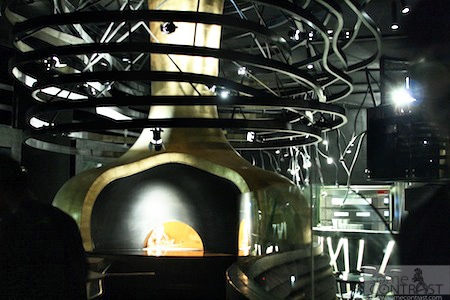 The oven reminded me of Margarita's restaurant in Lebanon. When I brought that restaurant up, the waiter told me that they managed to snatch their pizza guy, and that he's now working in their Saudi's branch. Kudos! Very well played, since that pizza is one of the best I've ever tried.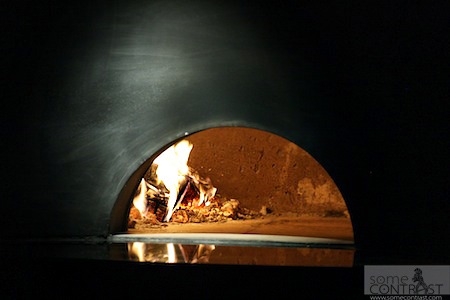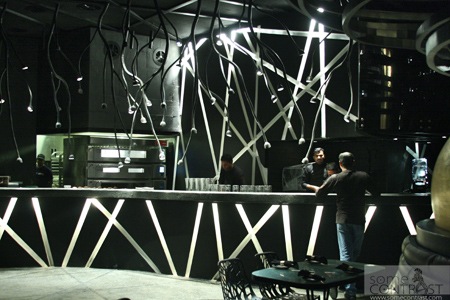 The Bar.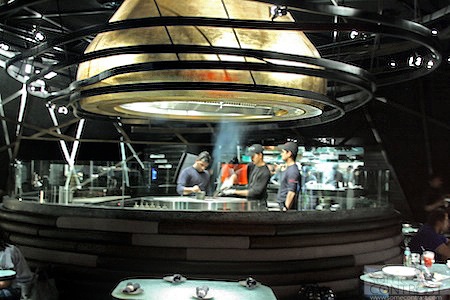 The grill in the middle. All the chops and burgers were grilled there. I liked that you could watch them grill the veggies, chops, and burgers while you're eating.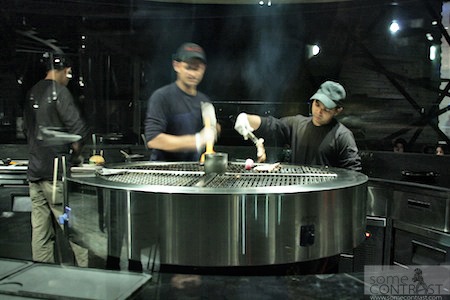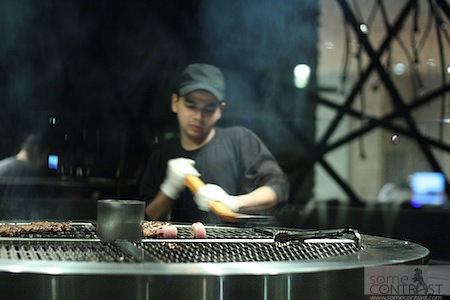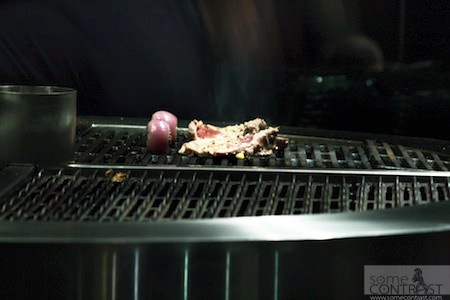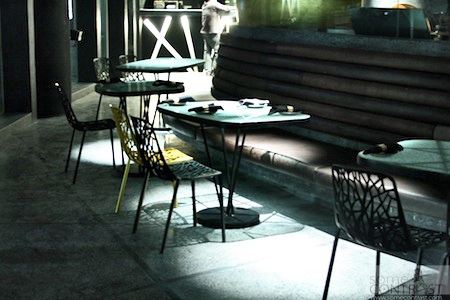 The seats as I said earlier are scattered all around the grill and the oven. They were comfortable.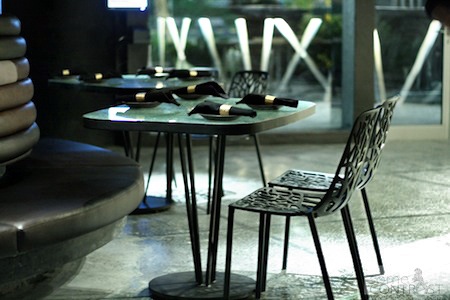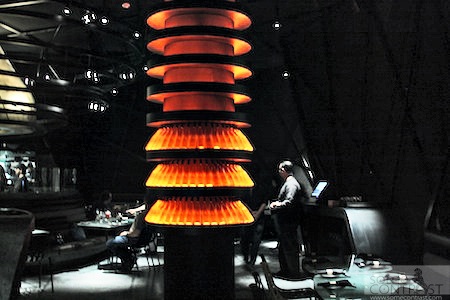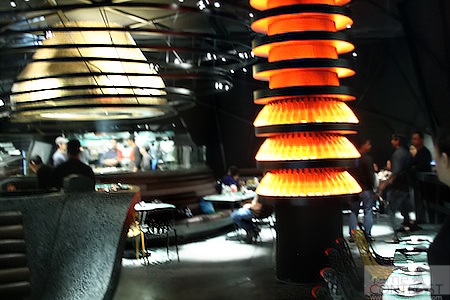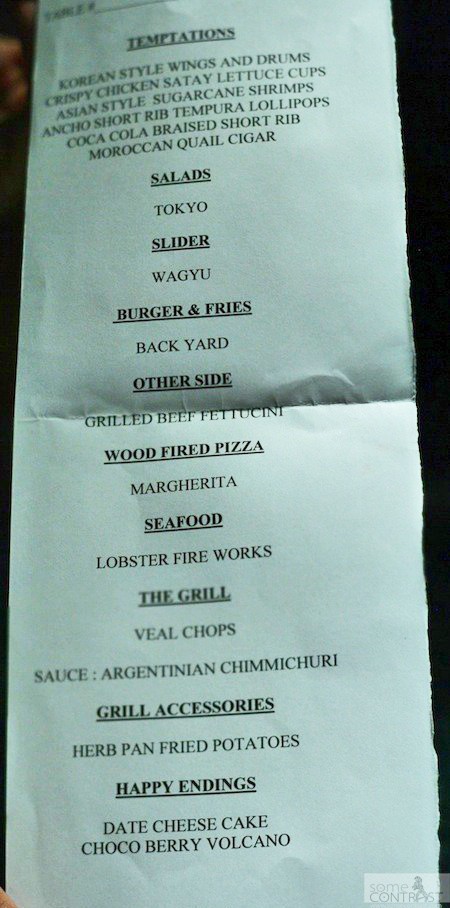 Since it was a soft opening, we weren't given the menu, but were served a special menu. I took a picture since they had all those long names for the dishes.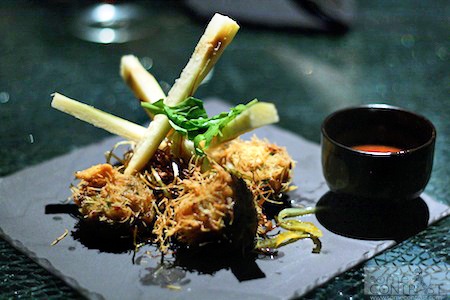 Asian Style SugarCane Shrimps. They were good. moist from the inside and crispy from the outside. I was the only one who liked this one.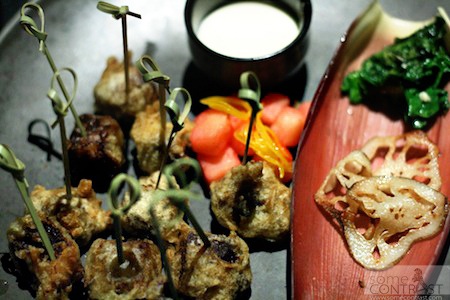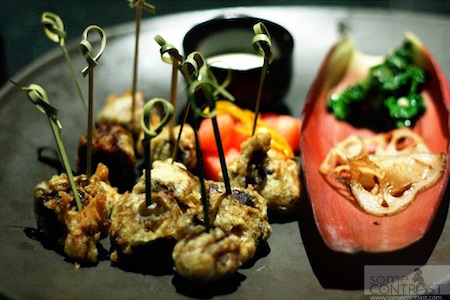 Coca Cola Braised Short Ribs. One word. Amazing. If it weren't for slider stations chicken wings, I wouldn't named this the best appetizers in all of B+F restaurants. Tiny bite-sized short ribs, sweet and very tender.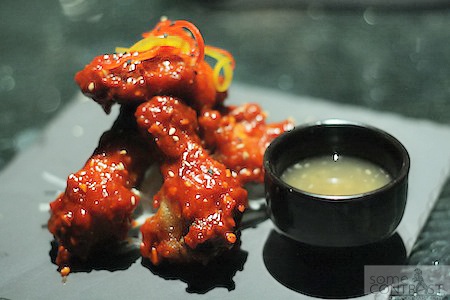 Korean Style Wings. Ok. Now those wings need an immediate overhauling. The wing itself and it's crispy batter are fantastic, but then you had to go and add that garlicky red sauce on top and ruined everything. The red sauce took over everything. Go easy on the garlic and it might be saved. Might.
HINT: Slider Station has the best chicken wings on earth.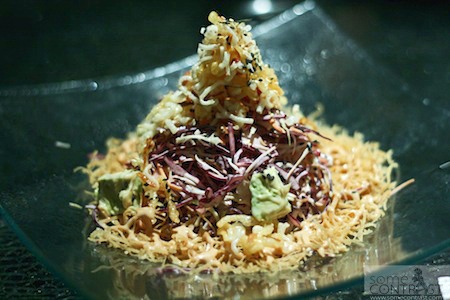 I don't know what this salad was called, but it tasted like a cole slow with something crispy and avocado. We all loved and fought over it.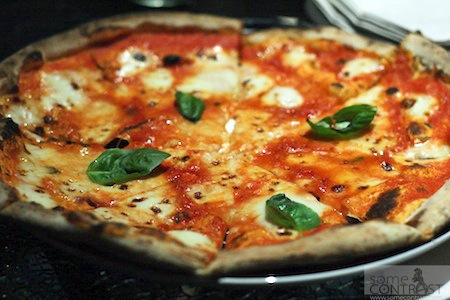 The best pizza in Kuwait. Lovely crust, tangy sauce, and cheese that befits all the glory underneath. We ate 2 Pizzas and wouldn't have mind a 3rd one.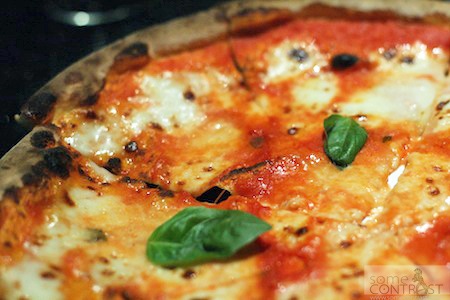 You can see how thing the pizza is. Oh and it smelled amazing. We all thought that this was one of the best dishes of the night.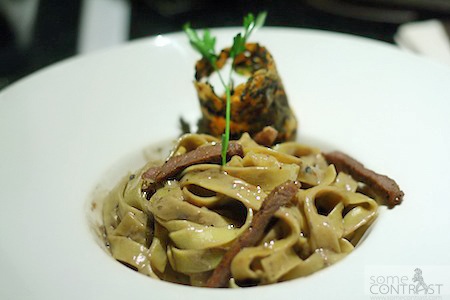 This was a small portioned fetuccini pasta in cream sauce and some beef  sliced. Simple and tasted amazing. The beef was slightly over salted, but overall it's great. On my list when I go back again.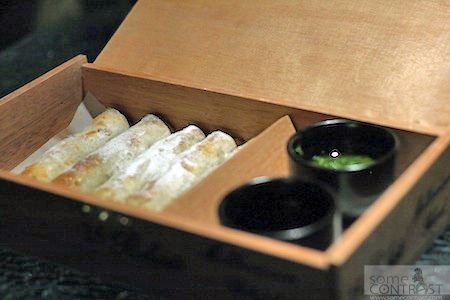 Quail Cigar. We thought at first that we were eating chicken (6ala3 farri). This dish doesn't deserve to be on the menu. I mean not just because it tasted all over the place (6a3ma darabeel em7asheena deyay o nathreen 3alaih shakar o darseen), but because it was the weakest link.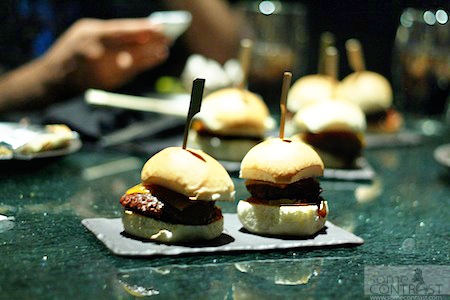 Sliders. I thought they were good, my friend thought they were great.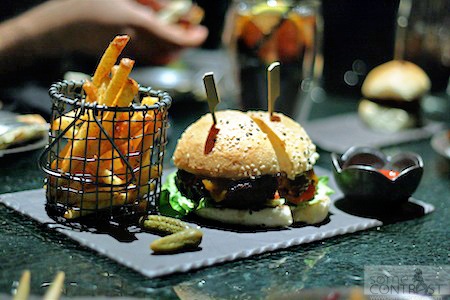 Back Yard Burger. I didn't expect to have this dish turn into a favorite. It doesn't look spectacular, right? Even when we were taking the pictures, I wasn't interested in this dish. But it turned out to be the menu's highlight. The thing that made it so good was (ofcourse the meat's quality) the way it was grilled. 6a3ma sheway san3. I was so mad at myself for having only a quarter of the burger.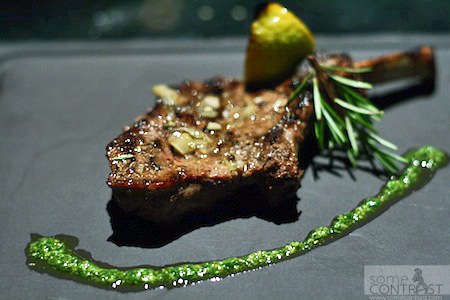 Veal chop. Too dry/over cooked.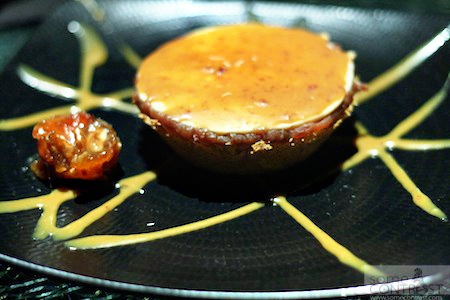 Date Cheesecake, with a knafa crust (shi3riya?). The desserts were very good.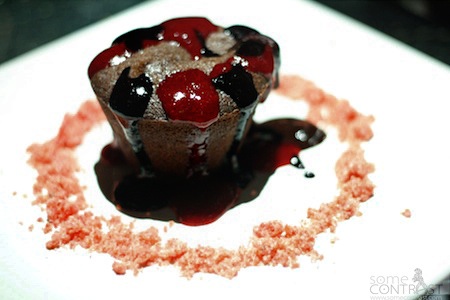 I loved this one. Had zesty berries sauce that complimented the chocolate perfectly. I know my mother would love this one.
For people with working taste buds: If the restaurant manages to stay consistent and serves food like this every single time, it will end up being the best restaurant in Kuwait.
B+F Open Flame Kitchen is located in 360 mall near Caribou.
This entry was posted on Sunday, July 4th, 2010 at 12:31 am