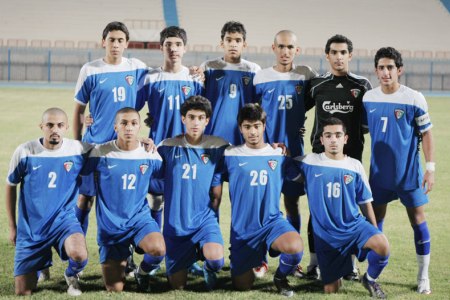 Now this is funny! Carlsberg as a sponsor for Kuwait's national youth team? The goal keeper should've known better than to wear a shirt with carlsberg logo on it, on an official game.
I heard they made quite a fuss about it on AlRai newspaper.
Update:
Alrai's article. I feel sorry for the goalkeeper after reading the article.
Thanks Taymoor
This entry was posted on Tuesday, September 21st, 2010 at 12:18 pm