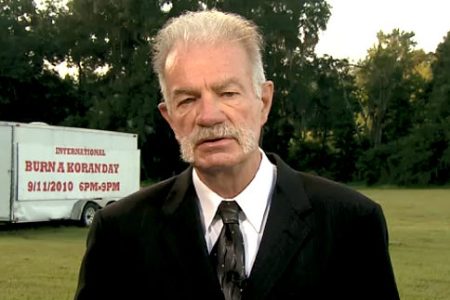 Preacher Terry Jones who vowed to burn 200 copies of the Quran on 9/11's 9th anniversary, had been given a bill of $100,000 to cover the cost of police security forces.
He called off the Quran burning just 2 days before the scheduled day, but that didn't stop the enraged people from all over the world to protest and threaten his safety. The police and SWAT teams were used to protect him and his church in texas Florida. That kind of protection didn't come for free.
The security bill could end up bankrupting Terry Jones and his church.
Gal3itik.
This entry was posted on Monday, September 20th, 2010 at 2:46 pm