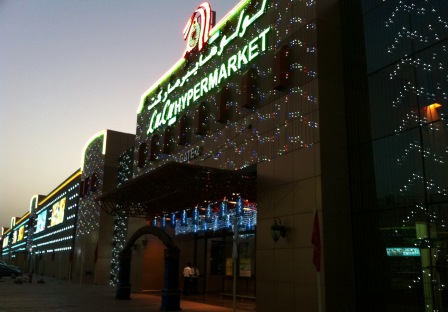 On our way to the chalet on the Eid holiday we passed by Lulu Hyper Market. Lulu's known for it's low prices and offers. We usually get our stuff from Co ops and sometimes for Sultan Center (if we're looking for special stuff), but since the Eid's holiday is going to be a long one, and we would require need lotsa stuff, We decided that Lulu would be the best place to shop at for it's low prices (o yokhob).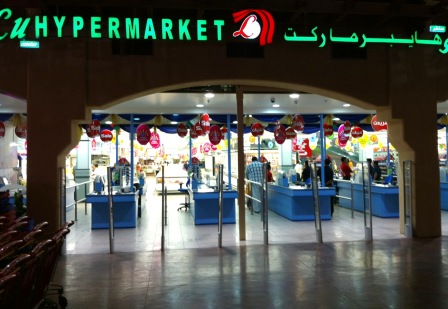 Aswaq AlQurain isn't hard to find, you'll see it on your right if you're heading south on King Fahad's highway, it'll be right across the highway from AlQurain. The building is huge, with many gates and it's not dedicated entirely to Lulu's as I spotted one Costa Cafe in there and many small shops that are either opening soon or have recently opened.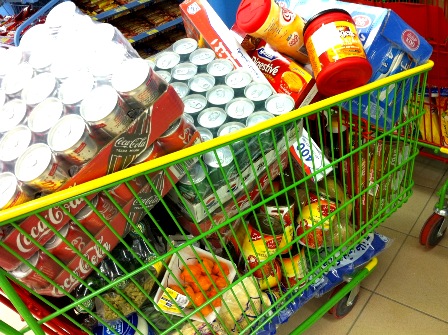 The supermarket itself is very big, 3 floors, and we found everything we were looking for, well except for Sara Lee's Turkey and KDCow's Milk, but other than that it was nice to shop there.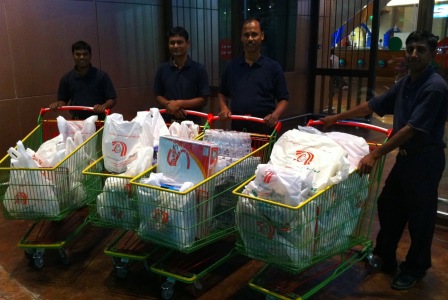 We filled 4 carts for KD151. You see? It's a bit cheaper than Co ops, and ofcourse much cheaper than Sultan Center, but ofcourse you won't find gourmet stuff in there.
You know what was surprising? Their service. Their Service was top notch.
This entry was posted on Wednesday, September 15th, 2010 at 12:59 pm