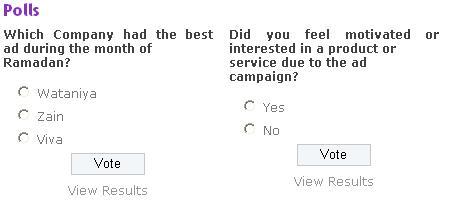 We have 2 questions for you guys at our polls:
Which Company had the best ad during the month of Ramadan?
Did you feel motivated or interested in a product or service due to the ad campaign?
Please submit your answers and participate using the 2 polls in the left sidebar.
Thank you!
This entry was posted on Monday, September 20th, 2010 at 9:52 am