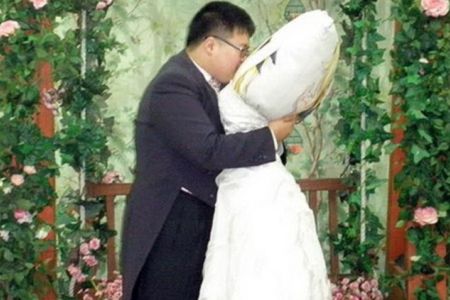 He fell in love with his pillow and got married to it in a lovely ceremony, with a local priest The bride was dressed in a beautiful white wedding dress on the special day for a service infront of a local priest.
His friends had this to say about him:
"'He is completely obsessed with this pillow and takes it everywhere"
"'They go out to the park or the funfair where it will go on all the rides with him. Then when he goes out to eat he takes it with him and it gets its own seat and its own meal"
We wish them a life time of happiness.. 7emdillah wishikir.
This entry was posted on Wednesday, October 20th, 2010 at 2:53 pm