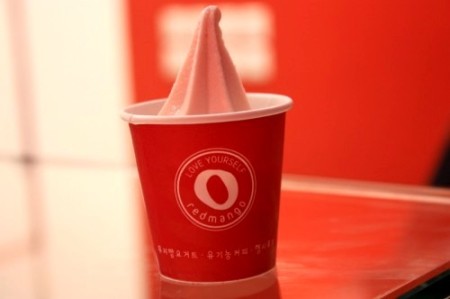 I read at Buzberry that a new frozen yogurt place called Red Mango has opened today at GUST, and soon will open 2 more branches, one near Coffee Republic in the city, and one in AlKout. And according to Alvaro from Buzberry, it tasted great.
Gotta have some of that and start the comparison game now. It's funny how at first I rejected the frozen yogurt idea, it didn't taste right to me, but then again I had the original flavor at pinkberry.. but later on, when I tried Napket, I got hooked. Their Ansam Frozen yogurt, is something I just completely fell in love with.
I like how faddy we are in Kuwait. Everything has to turn into this ridiculous fad. But hey, I'm with it this time, and I'm enjoying it.
Thanks Buzberry. Visit their blog for more details and pictures.
This entry was posted on Tuesday, October 19th, 2010 at 9:24 am