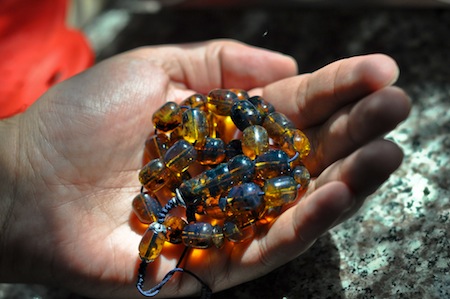 For those, like me, who enjoy the blue amber and are looking for the blue amber misbahs, this is your chance. You can book your ticket for Dubai next weekend to attend  the October Dubai Jewellery week during 6-9th October 2010 at the Dubai International Convention and Exhibition Centre and head directly to booth No. J27.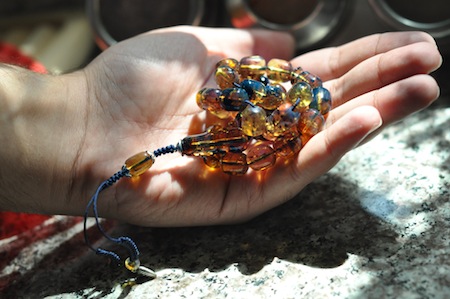 I'ved just received mine (the one above) from him and he can send it directly to your door's step. If you're planning on buying one over there just mention to the guy that Mishary admin of SOMEcontrast.com recommended him to you and it may help you get a little discount.
You can see my first and second blue amber misbah.
This entry was posted on Sunday, October 3rd, 2010 at 7:19 pm