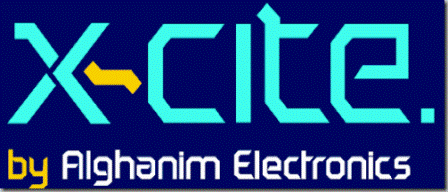 There is something wrong going on at XCite and some of their iPhone 4s. My friend just bought an iPhone 4 on Friday, and was surprised to find it dead when he tried to use it. The brand new iPhone 4 was dead right out of the box.
He went to iCity to have it looked at, and they asked him this when he explained the problem: "From XCite?" and then they went on to tell him that they had numorous customers come in with brand new iPhones 4, dead out of the box, from XCite.
So what my friend did was, he went to Xcite, the one in Alray, and asked for a replacement or a refund. They refused. They told him that a refund or a replacement wasn't possible. Even when He threatened to go to the Consumer Protection Association (حماية المستهلك), they didn't back down, and was told that حماية المستهلك would do nothing about it.
He went there already and the CPA حماية المستهلك were totally supportive of his case and are helping him begin the refund process.
What's the deal? Frankly, this issue aside, and even though this is completely and utterly ridiculous, I still think XCite is trustworthy, and I think that they should act professional and have a full refund for such problems.
I mean Come on; this issue is way beneath you
UPDATE
Thomas from XCite wrote a comment that promised to solve the problem. The issue was dealt with and it's over now. I hope in the future when issues of this nature arise, they choose a smoother way to deal with their customers as I'm sure they want to earn and maintain every customer's trust, and business.
I think customers nowadays could easily take their business else where, the market is very competitive in here, and we have our beloved online stores to compete with our local ones.
Anyway, thanks a lot Thomas for stepping in, and for solving this issue. Maybe you can raise this issue in your next meeting to make sure it never happens again. Just a suggestion from a long time customer.
This entry was posted on Sunday, October 3rd, 2010 at 1:02 pm