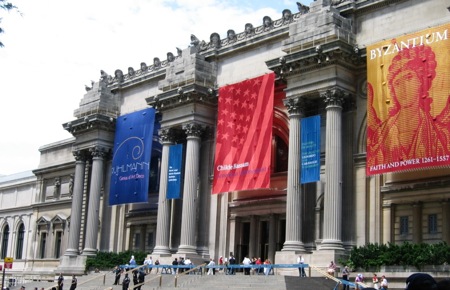 Ok, so yesterday there was this woman attending an art class at the Metropolitan Museum of Art in newyork, and while she was near one of the paintings, it happened to be Picasso's "The Actor" painting, she fell on it and caused a 6 inch tear to the painting. "The Actor" is worth an estimated 130 Million. The woman went to court and was sentenced to 70 years in jail.
Nah! that last part is a joke

But imagine if it was you who fell and tore the painting. I'd die on the spot.
Thanks Taymoor