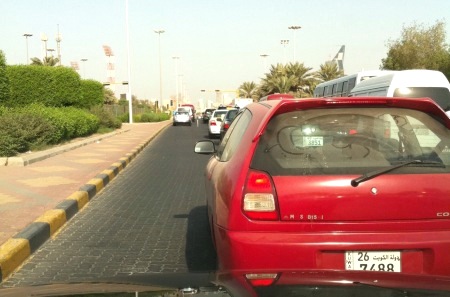 I don't appreciate drivers like the one pictured above. They're careless and tasteless. Look at how she was blocking us when she could've easliy moved over a little. Notice the space in front of her? yet she refused to budge when I honked. I mean come on pick a lane lady!
You know what she did? She drove her car over the two lanes till we reached the intersection, thats when she moved to the right and continued ahead.
Annoying careless drivers are a hazard to my mood every morning.