Posted By Mishary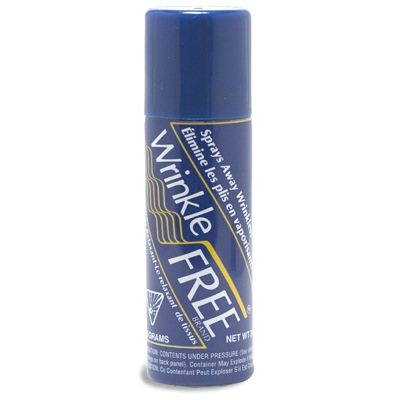 I think this is amazing! This spray easily removes wrinkles from most cotton, linen, wool, satin, rayon, and other colorfast natural fabrics and will not stain when used as directed. It's simple and convenient to use – even on clothes you're wearing.
It works like this: With clean hands, pull the wrinkled area taut and spray generously in a circular motion; wait ten seconds, the pull the fabric taut again and smooth away wrinkles with your free hand.
(makhlas el 7achy etha inta mesta3yel o deshdashtek mo makweya aw ghetretek resh 3alaihom o malek sheghel bel bajy 😛 )
It gonna cost you around KD 1.5 if you're intersted just click HERE.
This entry was posted on Monday, July 21st, 2008 at 1:16 am