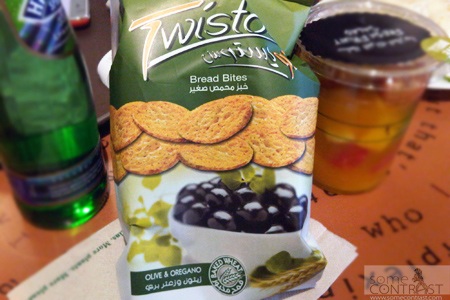 I tried this flavored croutons the other day and I loved it. Its very tastey and a very welcomed change from the usual lays chips at cafes. Its available in starbucks, check it out.
P.s. Get the same flavor in the picture and not the other one.
Update:
Also available in most co ops and baqalas for 200 fils. Thanks Scotch for the info.
This entry was posted on Monday, April 19th, 2010 at 11:47 am